Juniors (Information for parents)
Summer Of Fun....Free Tennis Tuesdays
Free Tennis for Kids...Tennis Fun Tuesdays 
All Equipment Provided
Ages 5 to 17
Wear sports shoes and suitable clothing bring plenty to drink. 
Craig-y-Don Community Tennis Club  Queens Road Llandudno LL30 1TE
www.craigydontennis.co.uk — info@craigydontennis.co.uk
Coach Mob: 07710950420 Email:  martynlewis59@hotmail.co.uk
Play Tennis with Mum and Dad afterwards.
Please inform the coach of any special requirements on the day
Book Online to reserve a place 5 sessions (registration) 
---
This is a modern approach to tennis training. Forget standing around waiting for your turn to hit a forehand. Think dynamic sessions catered for all abilities.We want to encourage children to play tennis throughout their lives – and be active too. So, if your child is aged 5-11, why not give it a try?  
£29.99 (+£5 P&P) gets you: Six top-class tennis sessions with specially trained coaches A tennis racket and set of balls A branded t-shirt Activity cards, a lanyard, stickers and a certificate (provided by the coach)  We have 2 new Youth Start Courses starting in May. 
The first Youth Start Course is scheduled to start on Friday 7th May from 4.30pm to 5.30pm Ages 9 to 11 Course Info and bookings
Monday starting on the 10th May from 4.30pm to 5.30pm Ages 5 to 8 Course info and bookings
Welcome to our junior club
School Holiday Dates
Mary Bate is our Welfare Officer if you need to contact her:
Contact details are. 
Email: marybbate@tiscali.co.uk     Telephone: 07810621115
MARTYN LEWIS
SENIOR NORTH WALES PERFORMANCE COACH
WELSH INTERNATIONAL
Phone 07710950420.
martynlewis59@hotmail.co.uk
 For more information you can email info@craigydontennis.co.uk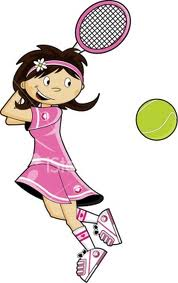 Welcome to Ysgol Y Gogarth who are enjoying tennis with coach Martyn Lewis
Please  contact  
you can email info@craigydontennis.co.uk
​