Juniors (Information for parents)
Welcome to our Junior Club
Childrens
1 hour fun coaching sessions
Monday 4:30 pm ages 5 to 8
Friday 4:30 pm  ages 9 to 10
Sessions cost £5 on pay and play basis.
Please contact via email info@craigydontennis.co.uk if you wish to join any of these sessions and we don't already have you signed up.   
 Wear sports shoes and suitable clothing bring plenty to drink. 
Craig-y-Don Community Tennis Club  Queens Road Llandudno LL30 1TE
www.craigydontennis.co.uk — info@craigydontennis.co.uk
Martyn Lewis Coach Mob: 07710950420 Email:  martynlewis59@hotmail.co.uk
Please inform the coach of any special requirements on the day
Please note we may take long range photos for marketing purposes only please tell the coach if you do not agree to this. 
Courses may not run on Bank Holidays.
---
School Holiday Dates
Mary Bate is our Welfare Officer if you need to contact her:
Contact details are. 
Email: marybbate@tiscali.co.uk     Telephone: 07810621115
MARTYN LEWIS
SENIOR NORTH WALES PERFORMANCE COACH
WELSH INTERNATIONAL
Phone 07710950420.
martynlewis59@hotmail.co.uk
 For more information you can email info@craigydontennis.co.uk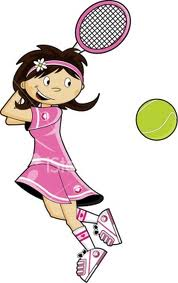 Please  contact  
you can email info@craigydontennis.co.uk
​